Paella
Valencian
The most universal paella and yet the most difficult to find in its traditional version. Made with chicken, rabbit and vegetables from the Valencian garden. A unique flavor enriched by the unmistakable touch of the combustion of orange wood.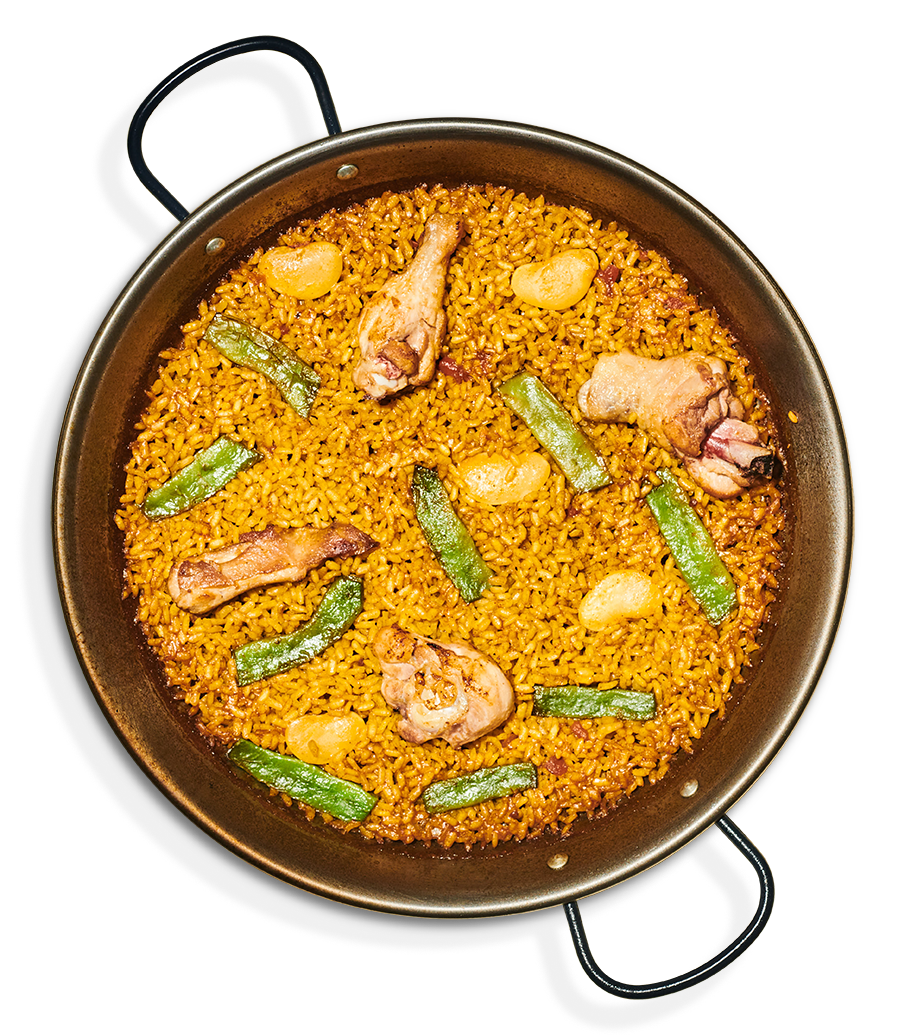 Senyoret
Rice
The seafood paella par excellence. Made with seafood broth of prawns, galleys, crabs and fish from the main markets of the Valencian Community, with pieces of cuttlefish and peeled prawn.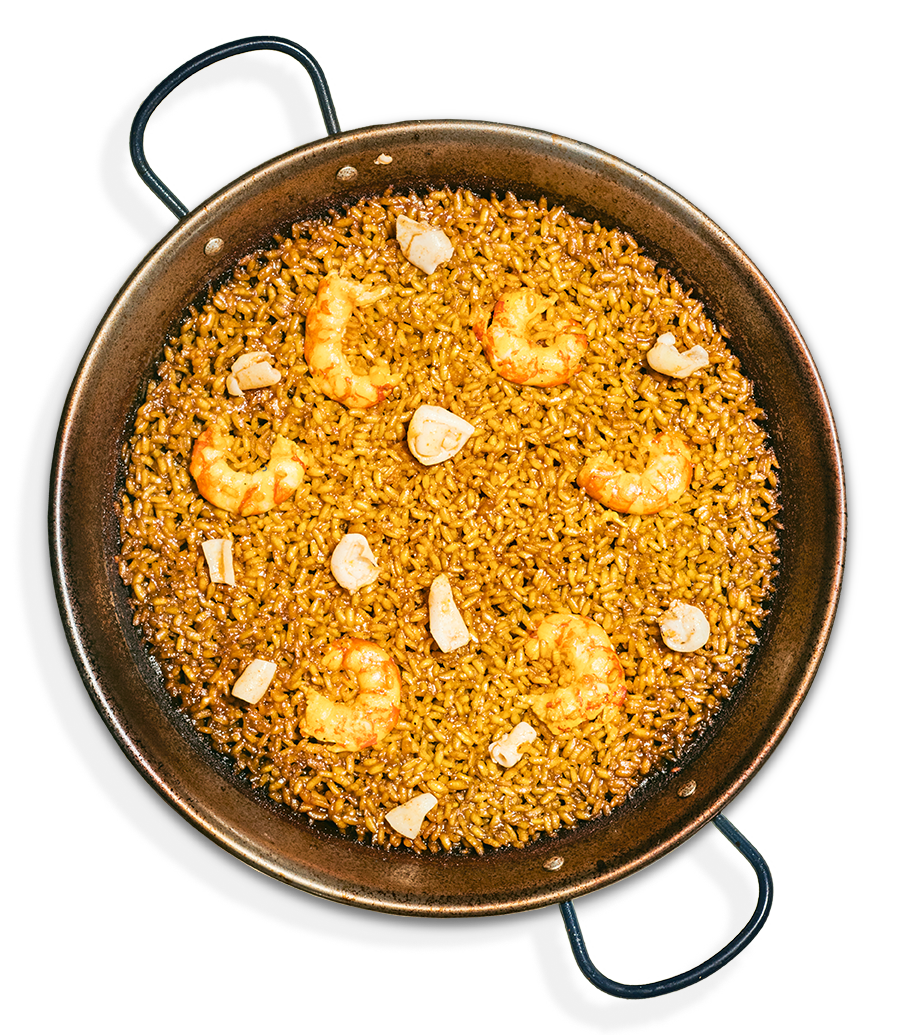 Paella of
duck and mushrooms
The recipe with the best Mediterranean mountain flavor. This recipe can be made in a dry or sweet format. Includes Marisma Tartana DO Valencia variety rice, versatile for any texture. The intense and balanced flavor of the best selection of 8 different mushrooms and boneless duck.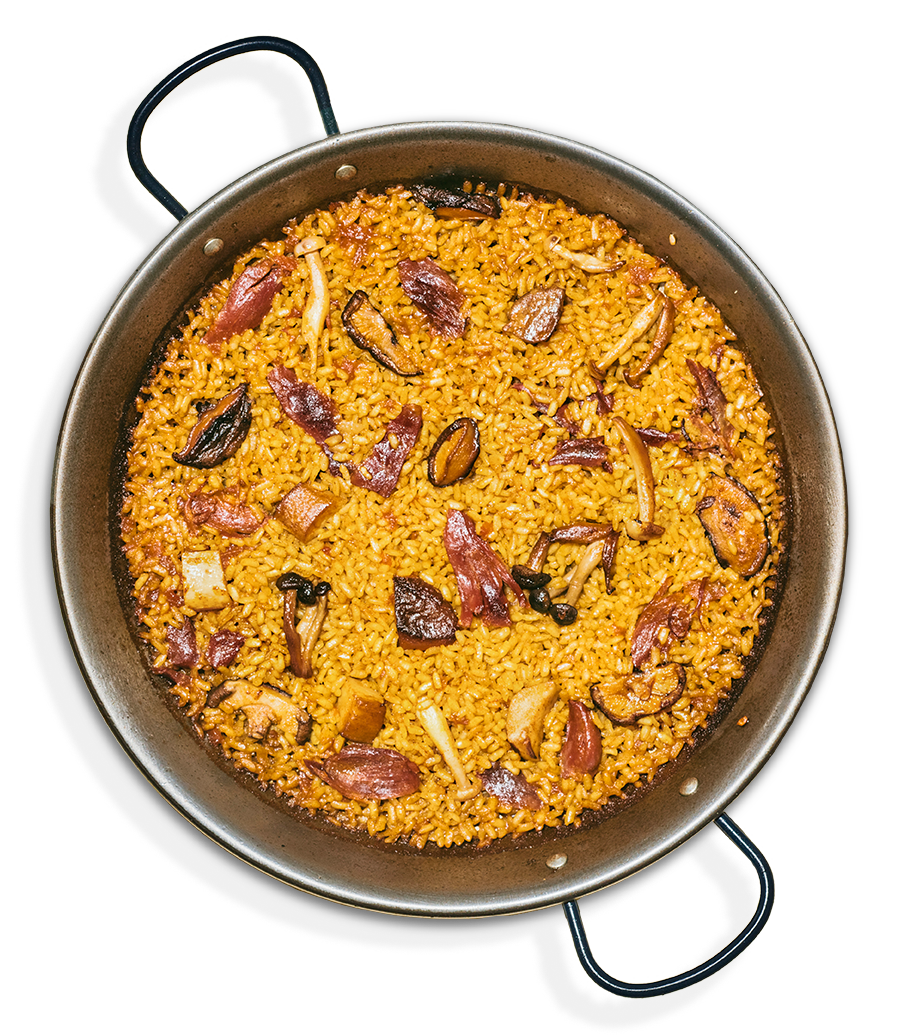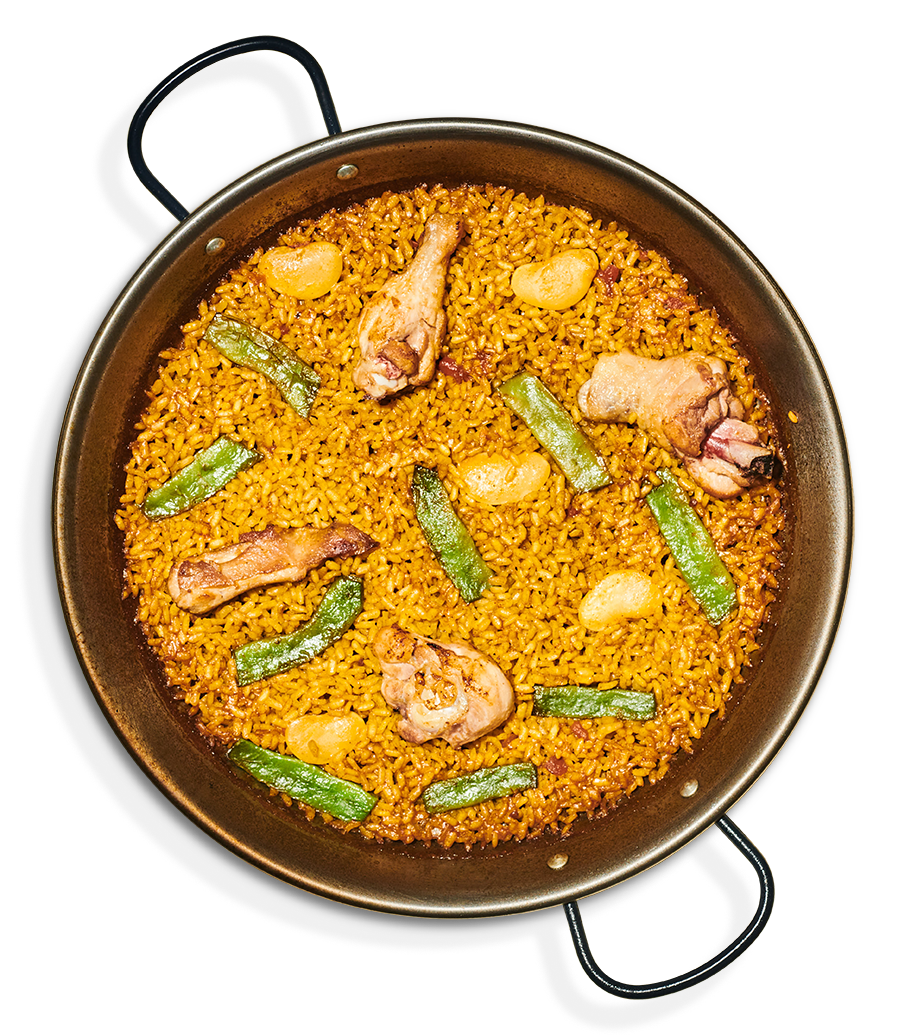 Black rice
All the sea in the paella. Made with prawn, galley, crab and whitebait broth from the market, plus the depth of the marine flavor of squid, puntilla and baby squid, with
the unique touch of squid ink.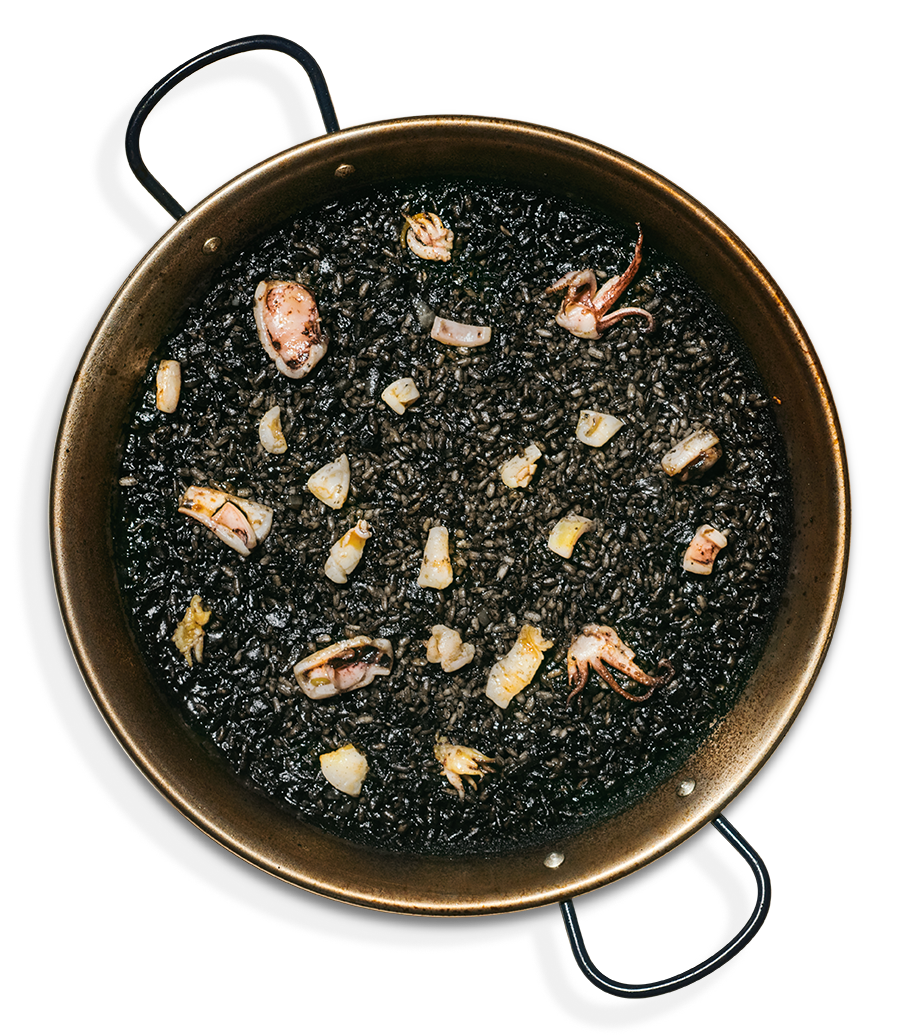 Vegan paella
The first 100% vegetable paella over fired wood. With a unique broth made with 10 local vegetables, as well as 5 more vegetables in the preparation, such as wood-roasted peppers. The only recipe on the market made with the European Vegan Food certificate.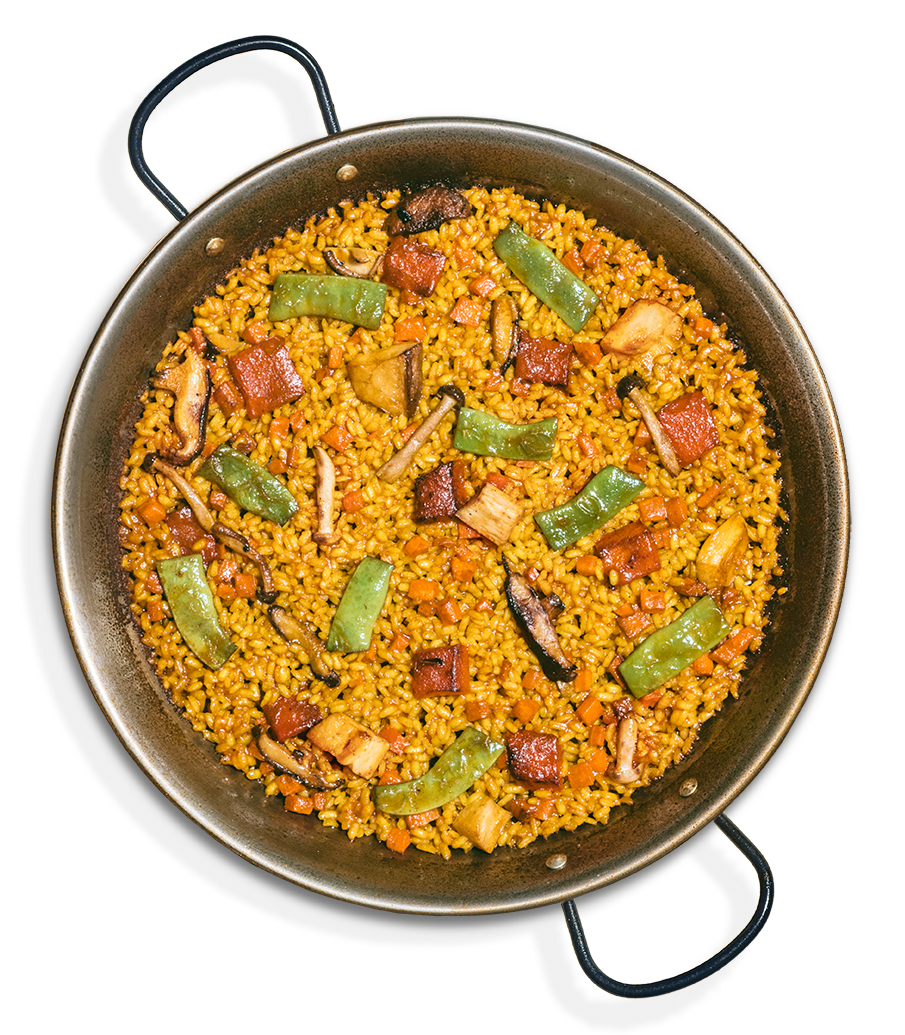 Baked rice
This classic recipe is the great unknown outside of Valencia. Made with chickpeas, pork ribs, the traditional Pilota (a pork meatball and spices), black pudding from Cheste (Valencia), potato and tomato. Unlike the rest, it is prepared in the oven in just 25 minutes. A clay pot is recommended for its preparation.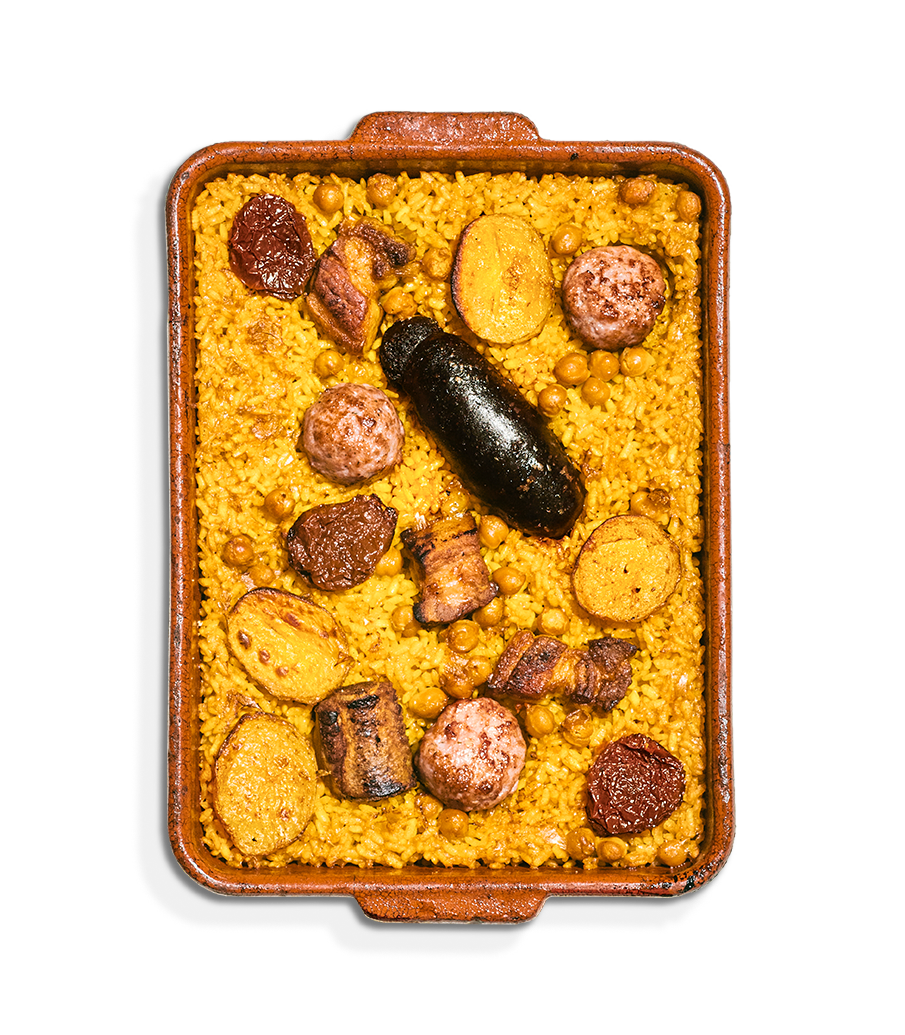 vincent rioja
Casa Rioja rice master
"It was about time someone invented broths made over firewood in the traditional way"

José Andrés
Chef at JA Foods and World Central kitchen
"Rafa is a master of firewood. The Paeller is an opportunity to bring the authentic Valencian paella to the whole world"

Juanjo López
Chef La Tasquita across the street
"Tradition and modernity come together in the products of El Paeller"