"A PAELLA CANNOT ARRIVE
PERFECT FOR MORE THAN 12 KILOMETERS"
It is the phrase that Rafa's father always said and that marks the beginning of a dream:
bring the taste of authentic wood-fired paella to the whole world. This is his story
THE SPARK
ONE FAMILY, ONE TRADITION
Rafa, Rodrigo, Marcos, Pablo, his mother Ana and of course, Rafael, his father. The history of El Paeller cannot be understood without the history of the Margós family. After starting to make wood-fired paellas in 1989 and creating Paellas Margós, their success led them to create Las Bairetas, a restaurant that became a great benchmark for wood-fired paellas with the largest wood-fired paellero in the world.
It is there where the dream of Rafa's father begins: to take the authentic paella to firewood ever further. But the studies that they carry out to package it have not managed to convey the essence of the product. Some time after the death of his father, Rafa decides to resume his dream and look for a different method. Always with the unconditional support of his family.
THE FIRE
A CHALLENGE: BRING PAELLA TO THE WHOLE WORLD
Rafa continues perfecting his wood-fired paella and looking for a way to take it further and further. During different investigations, Rafa realizes that the cans in which the olives were kept were perfect for keeping the flavor of the broth intact. So he decides to give it a try and finds that it works. After seeing that it was a great method, he faces another challenge. How many paellas was he capable of making?
With the help of Guillermo Navarro and José Maza, advertising professionals closely linked to the world of gastronomy and creators of Wikipaella, they decided to take the project further and create El Paeller. Together they create a unique industrial process to bring the paella with all its natural local ingredients, just as it is done at home, over firewood.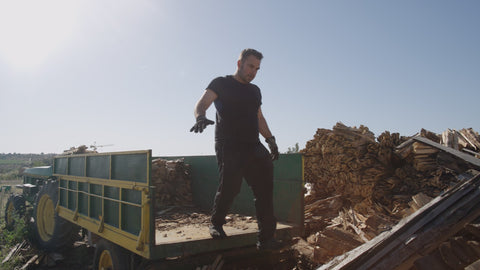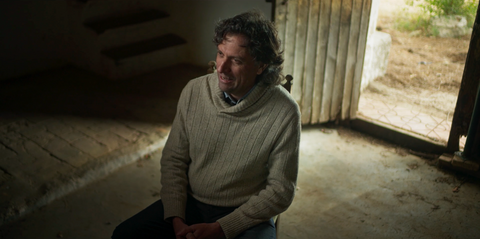 EMPLOYEES,


TEAM AND FRIENDS
With the project underway, in addition to his family, a whole team of trusted professionals came together to help make the project a reality, improve it and create new recipes. From rice producers, engineers or farmers to marketing professionals or renowned chefs like José Andrés, with whom Rafa has collaborated bringing his technique to the USA, they join this exciting project and are key to taking paella to all parts of the world. world.
Together with all this team, in addition to paellas, wood-fired broths and later new recipes such as duck and mushroom paella, fideuá or baked rice arose.
TRIP
FROM VALENCIA TO THE WHOLE WORLD
After reaching all of Spain, El Paeller travels to cities like Tokyo, Paris and New York. But the challenge never ends, and today he continues working to continue sharing what he loves: The paella that his father taught him to make.
"A PAELLA CANNOT ARRIVE
PERFECT FOR MORE THAN 12 KILOMETERS"
It is the phrase that Rafa's father always said and that marks the beginning of a dream:
bring the taste of authentic wood-fired paella to the whole world. This is his story