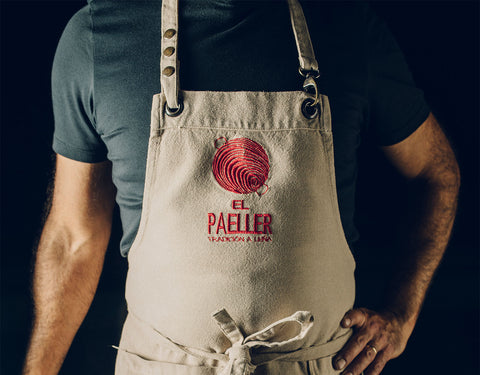 Mestre Paeller Apron
This is the apron of Rafa Margós, the only Mestre Paeller with more than 300,000 paellas made over firewood. With El Paeller, Rafa starts cooking a paella that you finish at home. His hands become yours, his passion is now your passion and together you cook a rice capable of satisfying the most demanding palates. You share the preparation of paella and therefore, you must also share this apron.
Customize your order as much as possible
Long apron with pocket.
Neck strap with metal buckle to adjust the length of the apron.
Cotton canvas.
Embroidered motifs.
Pocket measurements: 16 cm. x 20cm. (Height, wide).
Dimensions: 76 cm. x 72cm. (Height, wide).