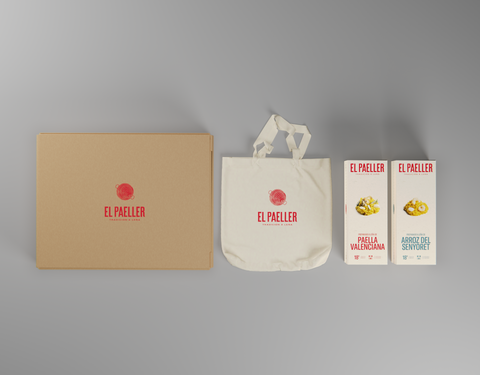 DUO KIT: VALENCIAN AND SENYORET
El Kit incluye: Bolsa tela + Pack Paella Valenciana + Pack Arroz del Senyoret
Customize your order as much as possible
Our Valencian paella and our Senyoret rice in a single kit and with a cloth bag perfect for giving away. An easy way to introduce yourself to the paella ritual and taste an authentic wood-fired paella at home in just 18 minutes.
Each paella pack includes: Cloth bag + Valencian Paella + Senyoret Rice
Un regalo estupendo
El parido llegó rápido y perfectamente embalado. Y la paella está…espectacular! Un regalo estupendo. Lo recomiendo 100%!
excelente
El pedido llega rápido y las paellas están buenísimas.